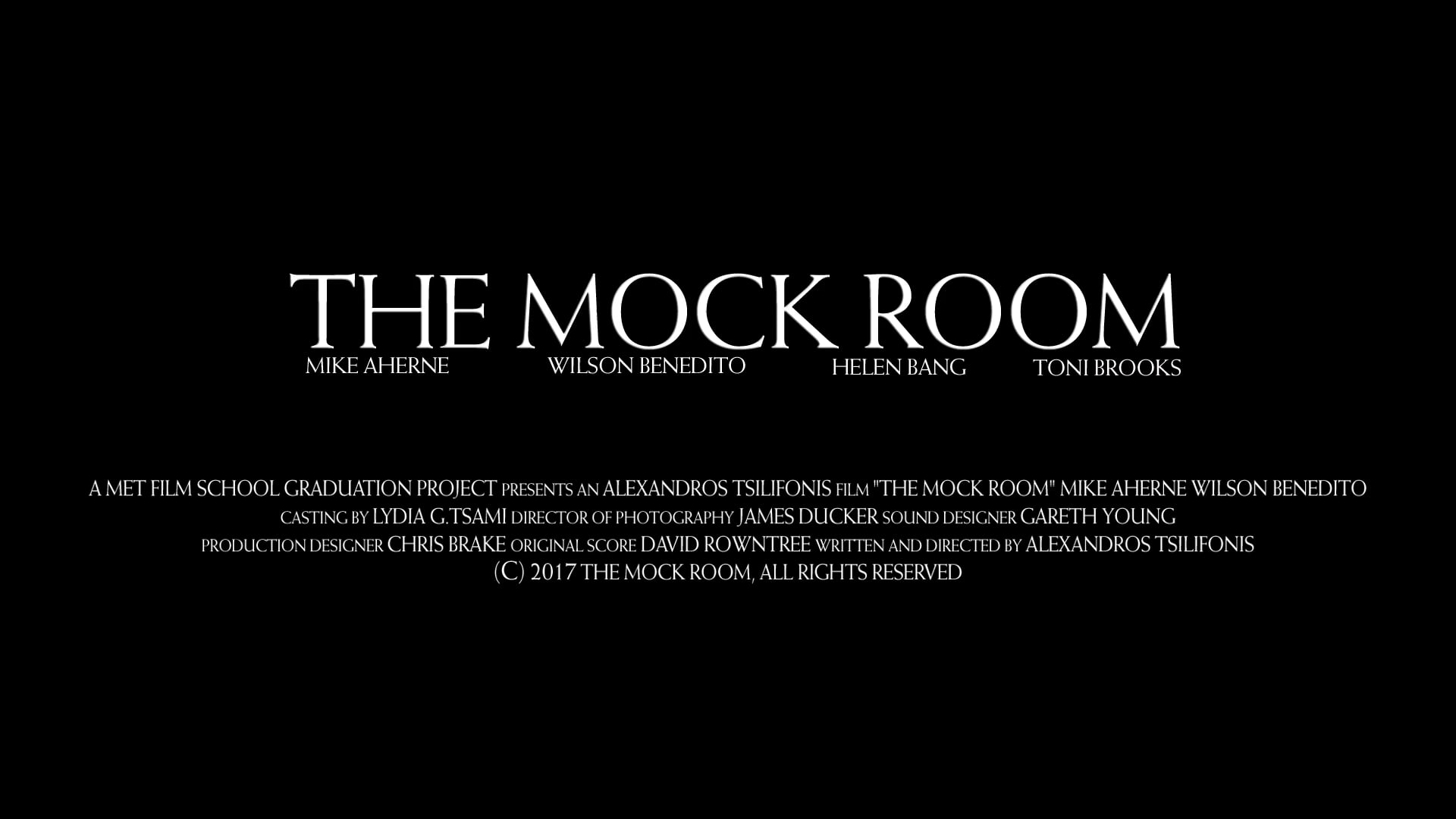 THE MOCKROOM
(12 minutes, United Kingdom, 2017)

An old lady that microwaved her cat and now she seeks compensation. The attorneys set up a mock trial to examine the plausibility of winning the case. Based on this absurd premise the short film explores the struggle of everyday people, especially of a certain age, trying to cope with the evolution of technology.
​
2018 - Silly Shorts Film Festival - Award Winner Best Cinematography
2018 - UK Offline Web Fest - Finalist
2018 - Brighton Rocks Film Festival - Official Selection
2018 - Indie Filmmaker Showcase - Official Selection
2018 - Beer Town Film Festival - Official Selection
​
Cast
Mike Aherne | Toni Brooks | Helen Bang | Wilson Benedito | Nero Huang | Ian Mcnaughton | Tom Bonington
Written & Directed: Alexandros Tsilifonis
1st Assistant Director: Giulia Gandini
Production Manager: Josephine Churchill
Director of Photography: James Ducker
Gaffer: Elena Nassati, Vianney Kernanet Huggins
Production Designer: Chris Brake
Makeup artist: Laureen Roberts
Storyboard: Aliki Liki
Editor: Angela Despotidou
Color grader: Marco Valerio
Composer: David Rowntree
Sound Designer: Harry J.N Parsons

Executive Producers: George Lemos, Mathew Alajogun, Giannis Froussos.

​
​
​
​