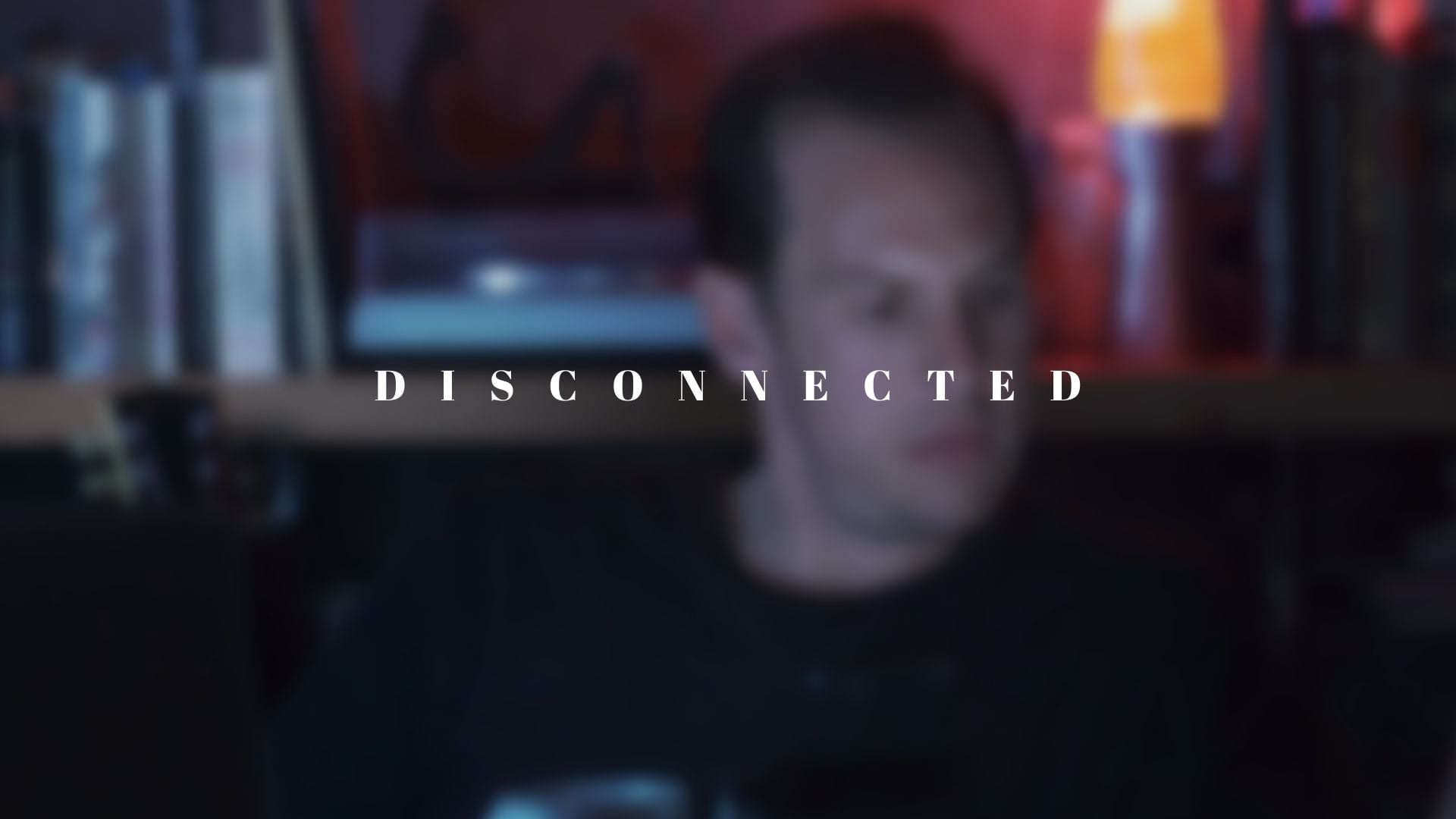 DISCONNECTED
(3 minutes, United Kingdom/Greece, 2020)
​
Logline: A curious man wonders about the social and mental implications of the current lockdown.
Starring: Peter Rundle | Margaux Karayanni | Gordon Peaston | Ryan Bettridge | Ben Simpson
​
Screenplay: Isaac Fisher, Alexandros Tsilifonis
Director: Alexandros Tsilifonis
Cinematographer - Angelos Papadopoulos
Production Designer - Nora Jaber
Composer: Stefano Fasce
Sound Designer: Harry J.N Parsons
VFX: Alexis Mitadopoulos
​
A Production by Central Athens Film Productions / Angle Films.
​
This film was produced during the quarantine of 2020.
​
​
​